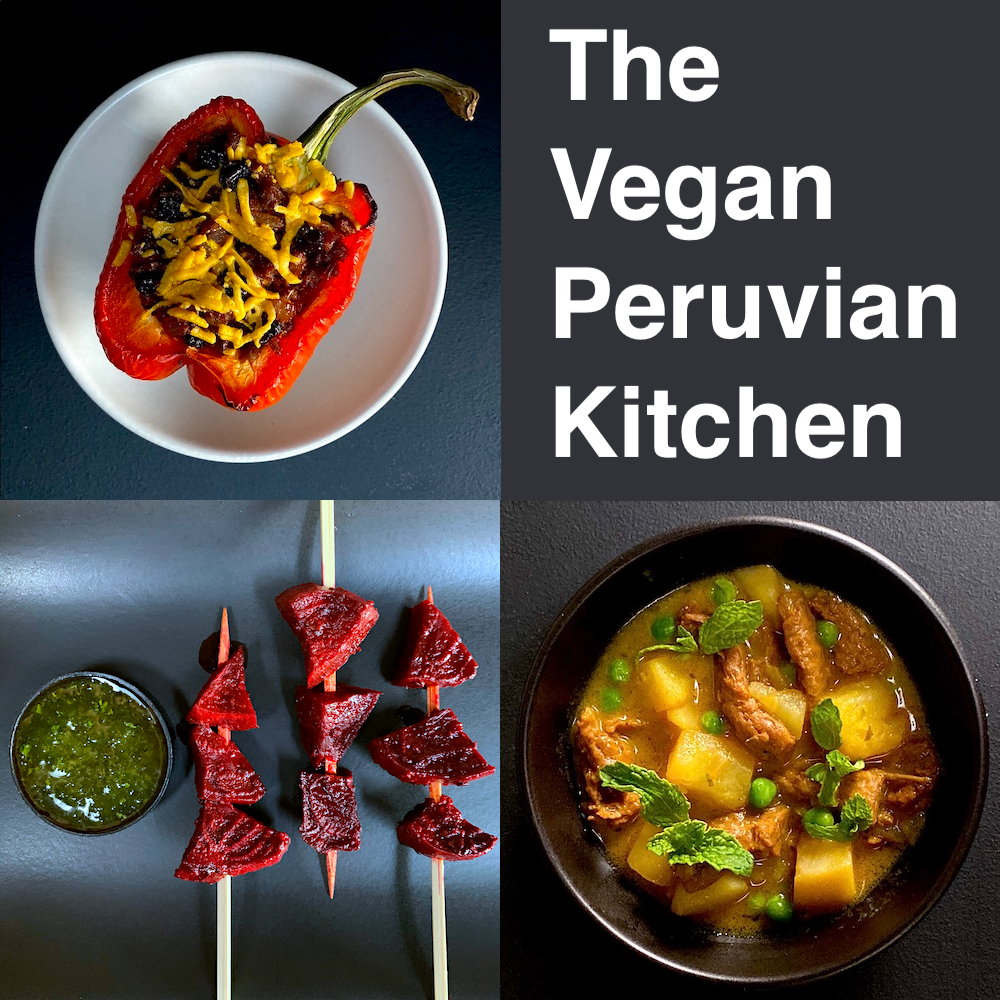 The Vegan Peruvian Kitchen:
Plant-based Recipes Inspired by Peru's Multicultural Heritage
My goal for 2020 is to find a publisher for my cookbook: The Vegan Peruvian Kitchen. I have a cookbook proposal and promotion plan. I also spent most of 2019 developing vegan Peruvian recipes, and I shared some photos on Instagram.
The Vegan Peruvian Kitchen will feature 100 plant-based recipes inspired by Peru's traditional (non-vegan) dishes from the Coast, Andes Mountains, and Amazon Jungle. It's aimed at home cooks interested in world cuisines.
Born in Lima, I learned to cook Peru's traditional dishes from my mom. I am intimately familiar with all the techniques, flavors, and spices of Peruvian food. Now, as a vegan, my mission is to make Peruvian cuisine accessible to vegan home cooks.
My vegan Peruvian recipes are inspired by Peru's comida criolla, or creole food—a 500-year fusion of Inca, Spanish, African, Chinese, and Japanese culinary cultures. The recipes will cover cocktails, small bites, ceviches, soups, stews, sides, and desserts.